The ORCA-Fusion, built from the sensor up, balances the complex nuances of camera features to provide beautiful images and robust data at all lights levels, but especially in tough low-light conditions. The exceptionally low and highly uniform read noise of the ORCA-Fusion means that when the sample emits even just a handful of photons, either by default or by experimental design, they are not lost in the noise, but detected and reliably quantified. After all, when you want to hear a whisper it's best to be in a quiet place.
Features
High resolution : 2304 x 2304 (5.3 Megapixels)
High speed : 100 frames/s (at 2304 X 2048 ROI)
Dynamic range : 21,400:1
Pixel size : 6.5 μm X 6.5 μm
Read noise : 0.7 electrons, rms (Ultra-quiet Scan)
Prnu : 0.06 % rms (@ 7500 electrons)
DSNU : 0.3 electrons rms
Peak QE : 80 %
Patented Tools for Advanced Imaging: Lightsheet Readout Mode
Lightsheet Readout Mode [Patented]
"Lightsheet Readout Mode" is a unique and patented feature of Hamamatsu sCMOS cameras which can improve signal to noise ratios in Lightsheet microscopy.
For more information about the principle and features of Lightsheet Readout Mode, please see details from below.
What is Lightsheet Readout Mode?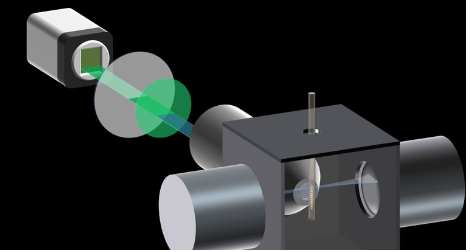 PC recommendations
With the introduction of the ORCA-Fusion, users are now able to stream 5 megapixel images to their computers 89 frames per second. The computer recommendations for this high data rate can be met by using the guidelines listed this PC Recommendations for ORCA-Fusion.