AILU have released a detailed article about NUBURU's AO 500 and it's blue laser technology
In 2017, NUBURU® introduced the first industrial blue laser to the market which demonstrated the inherent physical advantages of blue wavelengths for materials processing applications. Copper, for example, absorbs more than ten times more energy from blue than from infrared wavelengths, which leads directly to qualitative and quantitative advantages for tasks such as copper welding. Extending the product line, a higher power blue laser at 450 nm opened up an entirely new range of applications for battery fabrication, e-mobility, electronics packaging, and automotive component manufacturing.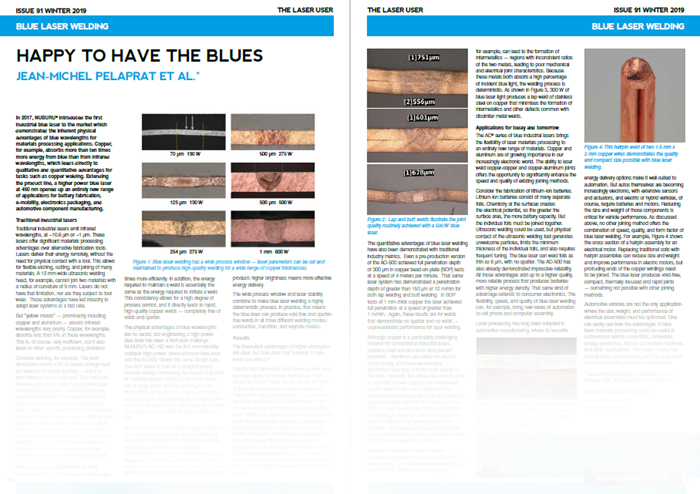 To read the rest of this article, click here.
Other Blogs/Articles that may be of interest:
Contact us here:
---